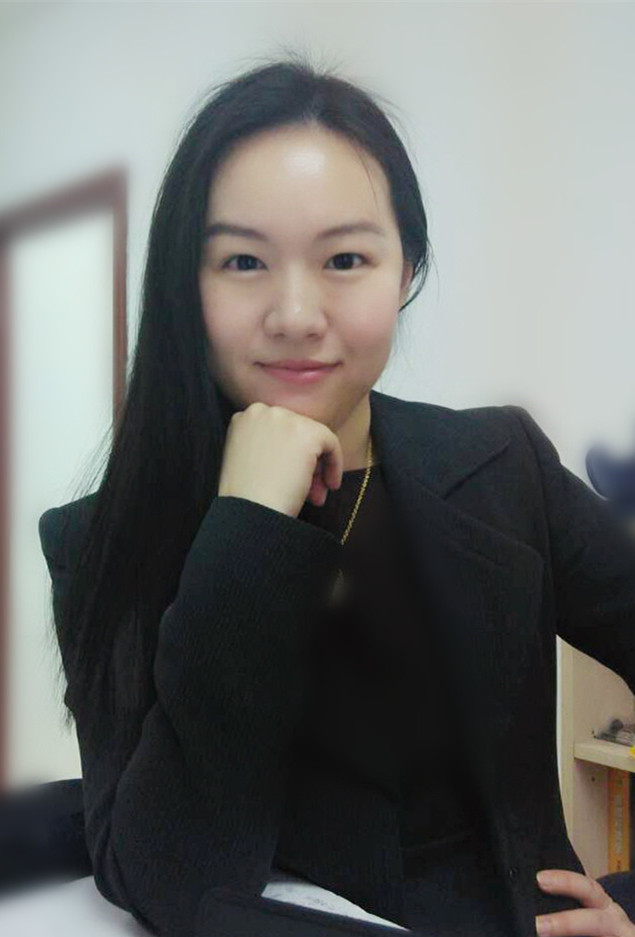 张烁珣
助理教授
Texas A & M University, Ph.D. in Economics
电话:
电子邮件:hellenzsx@gmail.com
办公室:经济楼B211
Office Hours:Thursday 9-11am
工作经历
Assistant Professor, School of Economics, Wang Yanan Institute for Studies in Economics, Xiamen University, March 2015
Associate Professor, Research Institute of Economics and Management, Southwestern University of Finance and Economics, 2011-2014
Lecturer, Texas A&M University, 2008-2011

教育背景
Ph.D. in Economics, Texas A & M University, U.S.A. 2011
B.A. in Economics and Mathematics, Wuhan University, P.R. China 2006

研究兴趣
Banking, Applied Microeconomics, Public Economics

Publication:
1.Strategic or Non-Strategic: The Role of Financial Benefit in Bankruptcy, coauthored with Gan Li and Tarun Sabarwal, (ECONOMIC INQUIRY, Vol. 53, No. 2, April 2015 ) doi:10.1111/ecin.121632 (first and corresponding author)
2.Regime Shift, Speculation and Stock Prices, Research in Internotional Business and Finance, Vol. 52, April 2020, 101181. Authors: Qin Zhenjiang, Du Ke, Fu Yishu and Zhang Shuoxun DOI:10.1016/j.ribaf.2020.101181
3. Does Formal Financial Development Crowd in Informal Financing? Evidence from Chinese Private Enterprises, Authors: Liming Hou, Shao-Chieh Hsueh, Zhang Shuoxun, Economic Modelling, Volume 90, 2020 August, pp 288-301 (IF:2.056) (corresponding author)
4. Digital Payments and Households' Consumption–A Mental Accounting Interpretation, Authors: Liming Hou, Shao-Chieh Hsueh, Zhang Shuoxun, Emerging Markets Finance and Trade, 2021, 57:7 pp2079-2093 doi:10.1080/1540496X.2021.1887727 (corresponding author)
5.Influence of Subjective/Objective Status and Possible Pathways of Younger Migrants' Life Satisfaction and Psychological Distress in China.

Authors: Yi-Chen Chiang, Meijie Chu, Yuchen Zhao, Xian Li, An Li, Chun-Yang Lee, Shao-Chieh Hsueh, Shuoxun Zhang* (corresponding author, SSCI, JCR Q2)
Frontiers in Psychology 2021,12:1956 , DOI:10.3389/fpsyg.2021.612317
6.Positive Effects of Declining the Age-standardized All-cause Mortality Rates in China during 2005-2015.
Authors: Yi-Chen Chiang, Meijie Chu, Shuoxun Zhang*. Public Health forthcoming, SSCI, JCR Q2
7."银行可得性与企业融资:机制与异质性分析", 《管理评论》, 2019年,31卷第5期,作者:张烁珣,独旭
Working paper:
1.Insurance or abusive use of the law? Heterogeneous filing behavior in personal bankruptcy, coauthored with Gan Li and Manuel Hernandez
2."Market share and Innovation: Evidence from Wealth Management Product", coauthored with Shao-Chieh Hsueh and Liming Hou
3.Bank-firm distance and Private firms' financing: Evidence from Chinese Listed Firms, coauthored with Qin Zhenjiang and Du Xu
4."Optimal Portfolio Selection for Maintaining Operability", coauthored with Zhenjiang Qin
5."Optimal Portfolio and Consumption Choices with Maintaining Costs and Endogeneous Mortality", coauthored with Zhenjiang Qin
6."Does trade policy affect productivity? The impact of export tax rebates on firms", coauthored with Xu Shu and Teng Zhang
7."Can Housing Boom Elevate Financing Costs of Institutions? Evidence from China", coauthored with Chao Ma
8. "Financial Development and Economic Growth Nexus", coauthored with Yifei Jiang and Jinsong Zhao
2019 Fundamental Research Funds for the Central Universities, Xiamen University (Principle Investigator)
2015 National Higher-education Institution General Research and Development, Xiamen University
2014 National Natural Science Foundation of China, research program number: 71403223 (Principle Investigator)
2013 National Higher-education Institution General Research and Development, Southwestern University of Finance and Economics (Principle Investigator)
2012 Scientific Research Foundation for the Returned Overseas Chinese Scholars, State Education Ministry, (Principle Investigator)
2012 National Higher-education Institution General Research Starting Fund, Southwestern University of Finance
and Economics (Principle Investigator)
2011 "211 project" research fund for young scholars (Principle Investigator)